Forever Lasting Beauty stands out from other Institutes… Our training classes are the "BEST" in the Bay Area and Nationwide… we provide the best hands on training available to give students all the tools and confidence to launch their careers in the art of permanent makeup. 
We also offer our students a "refresher" class free if you feel you need a bit more training. Forever Lasting Beauty will allow a student to take a second class (same one as the original class) at no additional cost (free class must be taken within 90 days of students original class). This offer ensures the student more training if needed and that leads to more success for them. Forever Lasting Beauty prides itself in the best training available for our students–we care!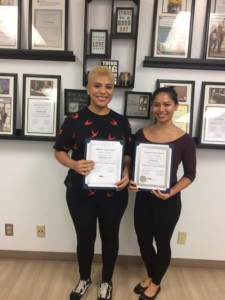 We only take 4 students per class to assure that our students get the best training and the best hands on with live models… We'll provide 6 models
What separates us from other schools?
We believe that the most efficient and cost effective way to learn microblading is for our students to perform microblading tattooing procedures on live models (not mannequins). This approach is the best and quickest way to learn and give you the hands on real world experience you need to start working immediately. We can assure you that our classes will leave you with the satisfaction and confidence to excel in the field of permanent makeup.
(We teach in many different cities..If you can't come to us we will go to you)
Los Angeles, Miami, Colorado, Utah…will make it happen!
Look us up in Facebook to see much more of our work, we have 6 Facebook business pages: CeCe Best Brows / Forever Lasting Beauty / CeCe Cervantes / CeCe Best Microblading Brows / Best Brows & Training by CeCe / Forever Lasting Beauty Training Institute
Look us up in Instagram as well to see much more of our work, we have 2 business pages: @Foreverlastingbeautytraining / @browsandtrainingbycece
Office Lines: 925-433-1059 / Tel: 559-706-4734 / Tel: 559-373-4139
CeCe Cervantes-Owner
Forever Lasting Beauty Institute
4373 Terrabella Way

Oakland, Ca. 94619 / We also have a Permanent Makeup Training Institute in Fresno, CA.

Email: cece@foreverlastingbeauty.com
Email: info@foreverlastingbeauty.com