Industry Leader in Permanent Makeup Training Classes & Products…
 CeCe Cervantes – Owner and Author
  
Welcome to
FOREVER LASTING BEAUTY
, where we make dreams a reality for every single one of our students. CeCe Cervantes, the owner of FOREVER LASTING BEAUTY has been in the permanent makeup business for the past 12 years. I am grateful to the students that have chosen my company's training classes to start your
career
 in the art of permanent makeup. It is you that keeps Forever Lasting Beauty going strong and I thank you all from the bottom of my heart!
We promise you the best service "forever" and a "lasting" impression you'll treasure.
What separates us from other schools? Our Training Classes are hands on with live models…
We believe that the most efficient and cost effective way to learn Microblading and Permanent Makeup is for our students to perform on live models (not mannequins). Forever Lasting Beauty guaranties our students hands on training with live models…that will give you the tools and expertise to advance in the permanent makeup field. Forever Lasting Beauty prides itself in the best training available for our students–we care! 
Why Choose Us? WE GIVE A VERY SPECIAL OFFER TO OUR STUDENTS…
Sign up now for any of our training classes and get a "Refresher Class Free" if you feel you need a bit more training.
We value every dollar spend in our institute from our students. We offer them the best that no other school will offer…
Forever Lasting Beauty will allow a student to take a second class (same one as the original class) at no additional cost (Free Class must be taken within 90 days of student's original class). This offer ensures the student more training if needed and that leads to more success for them. Forever Lasting Beauty doesn't believe in competition, we believe in giving the best training available for our students and help them succeed–we care! 
Cosmetic technicians and students fly in from all around the world to attend our training classes!
We teach you how to be successful in this great profession. We put our heart and soul into these classes and are here for you during and after training. We believe there is nothing more rewarding than helping our students to be the best that they can be.
Forever Lasting Beauty specializes in the sale of everything you need in the permanent makeup field…
Pigments, anesthetics, supplies, machines, accessories; we have it all and we ship to anywhere in the world. Visit our website, call in (925-433-1059 or 559-706-4734) to talk to our friendly staff (English & Spanish speaking) or stop by our office and you will see when it comes to the leader in permanent makeup, there is only one company that will serve you "forever" Forever Lasting Beauty.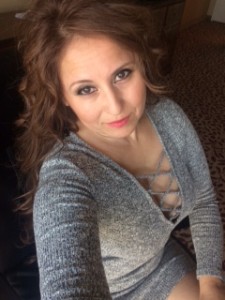 CeCe Cervantes is the proud owner of Forever Lasting Beauty and has been in the permanent makeup business for many years bringing the best in permanent makeup.
CeCe is also an Author. Her debut novel, "A WOMAN RESURRECTED" is based on her dramatic life story and is being considered to be made into a movie. 

You can purchase her book at; www.awomanresurrected.com or by calling our office numbers: 925-433-1059 or 559-706-4734
*When it comes to the leader in permanent makeup,
there is only one company that will serve you "forever" Forever Lasting Beauty.*