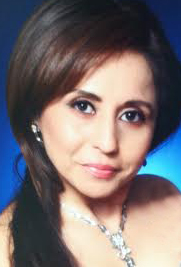 CeCe Cervantes – Owner
Welcome to FOREVER LASTING BEAUTY, where we make dreams a reality for every single one of our students. CeCe Cervantes has been in business for 12 years now and as the owner of FOREVER LASTING BEAUTY I am grateful to the students and my loyal customers that have chosen my companies training classes to start your career in the art of permanent makeup and purchased products. It is you that keeps Forever Lasting Beauty going strong and I thank you from the bottom of my heart!  We promise you the best service "forever" and a "lasting" impression you'll treasure. I am also an Author. My debut novel, "A WOMAN RESURRECTED" is based on my dramatic life story and is being considered to be made into a movie. I enjoys spending time with my family, supporting women and children's charities, and living in the moment. You can purchase my book by calling our office…
My book is not recommend for anyone under the age of 18…
Look us up in Facebook we have 6 Facebook business pages: CeCe Best Brows / Forever Lasting Beauty / CeCe Cervantes / CeCe Best Microblading Brows / Best Brows & Training by CeCe / Forever Lasting Beauty Training Institute
Look us up in Instagram we have 2 business pages: @Foreverlastingbeautytraining / @browsandtrainingbycece
Office Lines: 925-433-1059 / Tel: 559-706-4734
Permanent Makeup, Ombre and Microblading   Class Curriculum
This fundamental/basic course is designed to transform a brand new student into a knowledgeable and skilled permanent cosmetics technician. Students who take this course will graduate with the understanding and confidence in performing procedures, but it doesn't end there… we help you after training in anything you may need. We also let you come back at no cost, to take the same class you paid us for if you feel that you need to…
Fundamental/Basic Training Course Curriculum
A. Proper machine set up, for permanent makeup training class / proper tool set up for microblading class.
B. Understanding the colors.
C. Discussion of how skin undertones and pigments work together.
D. Going over all the jam packed information you will be taking home at the first day of class.
Sterilization/Sanitation
A. Bloodborne Pathogens test/certificate
B. Avoiding cross-contamination
C. Use of protective barrier film; proper and safe cleaning of machine/ for microblading going over disposable tool and needle. Proper cleaning, disinfecting.
D. Sterilization requirements which we don't recommend, disposing everything is the best.
E. Proper disposal of sharps container and bio-hazardous waste.
Consultation
A. Client profile – analyze character traits and client selection; discussion of client expectations
B. Photography
Medical History/Client Information Form
A. Identify potential problems for permanent cosmetics
B. Determine when a physician review is advised
Consent Forms – Informed Consents
A. Liability Issues
B. Model/ Client  Release Form
Office Set-Up
A. General equipment
B. Treatment room – necessary supplies
Health Requirements
A. Discussion of disposable equipment
B. Avoiding cross-contamination
C. Technician safety – hand washing, Hepatitis B vaccination; gloves; masks
D. Proper handling of devices, needles and pigments
E. Sanitary measures during procedure set up and clean up
Discuss Procedures before models / clients arrive
A. Discuss eyebrows designs; practice
B. Discuss eyeliner designs; practice
C. Proper eye stretching techniques for safe application
D. Discuss lip shaping and color blending; practice
E. Work on mannequins and / or practice pads "ONLY ON THE FIRST DAY"
F. Second and third day students will perform hands on with live models
Client Preparation
A. Pre-procedure care
B. Preparing the client's skin; marking the skin
C. Effective Anesthetics
Skin Anatomy
A. Discussion of skin layers; B. Healing process of skin and skin care.
B. Determining undertones of warm and cool complexions.
Needles; A. Appropriate needles selection and applications for various effects as hair simulation, shading, soft powdery finishes, etc. B. Storage and disposal.
After-Care; A. Client follow-up; B. After-care instructions; ointment .
We believe that the most efficient and cost effective way to learn permanent makeup is for our students to perform cosmetic tattooing procedures on live models (not mannequins). This approach is the best and quickest way to learn and give you the hands on real world experience you need to start working immediately. We can assure you that our classes will leave you with the satisfaction and confidence to excel in the field of permanent makeup.
Important Notes
— Prior to starting class, we are providing a link for you to obtain an online Bloodborne Pathogen Certificate. This website is provided by OSHA, is a separate fee, and is required by the State of California. You will need to bring this Certificate into class with you for your training.
(Link) www.abovetraining.com
— We provide models for all of our students. We allow our students to bring their own live models for training; however, they must first be approved by class instructors.
— Following successful completion of class, you will receive a Certificate of Completion
—Student will have to apply for a tattoo license after completion of class in order to start working
Forever Lasting Beauty Training Schedule:
First Day:
Class hours: 10:00 am – 5:00 PM
Complete theory: 10:00 am – 12 noon
Lunch: 12 noon -1:00 PM
More theory and then practice on skins / brows, eyeliner and lips: 1:00 pm-5pm
Second and Third Day
Class hours: 10:00 am – 5:00 PM
Hands -on with live models: 10:00 am – 12 noon
Lunch: 12 noon -1:00 PM
Hands -on with live model: 1:00 pm-5:00 PM
For more info/ book a class– call our friendly staff. As always, we are here to serve you. We at Forever Lasting Beauty pride ourselves in providing the best training classes, highest quality products and personal attention for your needs.
Forever Lasting Beauty
4373 Terrabella Way
Oakland, California, 94619
Forever Lasting Beauty
Fresno, California
Office Lines: 925-433-1059 / Tel: 559-706-4734
Office Hours: 9:00 am-5:00 pm ( Monday-Saturday)
CeCe's email: cece@foreverlastingbeauty.com
Sales Rep email: info.foreverlastingbeauty@gmail.com
Sales Rep email: info@foreverlastingbeauty.com
Technician & owners email: cece@foreverlastingbeauty.com
Policy for our Training Classes :
Policy for all of our training classes:
Deposits are "NOT" refundable, full payments of tuition's are "NOT" refundable. Forever Lasting Beauty will not make any exceptions… Any balance due from students prior to class; will need to be paid the first day of class before it starts; "NO EXCEPTIONS".
When students sign up to our training classes they are aware of our policy and at signing they are agreeing to our terms: Deposit and full payment of Tuition is "NONE-REFUNDABLE".