3 Day Training -Powdered Ombre & Combination Brows
Forever Lasting Beauty stands out from other Institutes… Our training classes are the "BEST" in the Bay Area and Nationwide… we provide the best hands on training available to give students all the tools and confidence to launch their careers in the art of permanent makeup.
We also offer our students a "refresher" class free if you feel you need a bit more training. Forever Lasting Beauty will allow a student to take a second class (same one as the original class) at no additional cost (free class must be taken within 90 days of students original class). This offer ensures the student more training if needed and that leads to more success for them. Forever Lasting Beauty prides itself in the best training available for our students–we care!
We'll teach you a beautiful Powdered Ombré and Combination Brows. We love bringing the best in this wonderful field and very excited to teach our students this beautiful technique… virtually painless – far less intense than microblading, that's for sure.
We'll teach you the difference between choosing Microblading alone or doing a combo brow for your clients so they know what they are expecting and looking to achieve.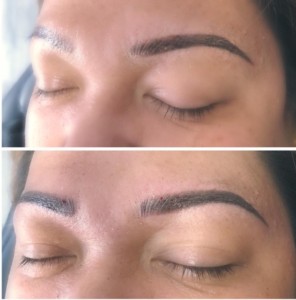 CeCe Cervantes-Owner
Forever Lasting Beauty Institute
4373 Terrabella Way

Oakland, Ca. 94619 / We also have a Permanent Makeup Institute in Fresno, Ca.

Office lines: 925-784-6877 / 310-893-9359
Email: cece@foreverlastingbeauty.com
Email: info.foreverlastingbeauty@gmail.com