Thanks to our students for letting  "Forever Lasting Beauty" be a part of your journey..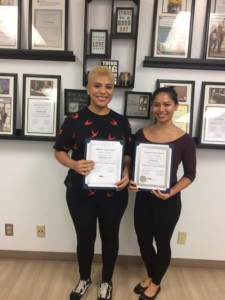 We only take 4 students per class to assure that our students get the best training and the best hands on with live models… We'll provide 6 models
A VERY SPECIAL OFFER TO OUR STUDENTS….That no other school will offer–We care!
Sign up now for any of our training classes and get a "refresher" class free if you feel you need a bit more training. Forever Lasting Beauty will allow a student to take a second class (same one as the original class) at no additional cost (free class must be taken within 90 days of students original class). This offer ensures the student more training if needed and that leads to more success for them. Forever Lasting Beauty prides itself in the best training available for our students–we care!
What separates us from other schools?
We believe that the most efficient and cost effective way to learn microblading is for our students to perform microblading tattooing procedures on live models (not mannequins). This approach is the best and quickest way to learn and give you the hands on real world experience you need to start working immediately. We can assure you that our classes will leave you with the satisfaction and confidence to excel in the field of permanent makeup.
3 Day Class; We'll teach patterns of microblading as well as drawing and shaping the brows. We'll explain and show you which color is best for every skin tone. Students will have great hands on with live models in our training classes…
School Facility:
Forever Lasting Beauty Institute
3423 Investment Blvd (Ste 3)
Hayward, Ca. 94545
Office lines: 925-784-6877 / 310-893-9359
Email: cece@foreverlastingbeauty.com